FISITA Corporate Members
Paul Madden
Vice President & General Manager
3M Company
Dr. Detlef Juerss
Vice President Engineering & Chief Technical Officer
Adient plc
Kozo Yamaguchi
Executive Vice President
AISIN AW Co., Ltd.
Naofumi Fujie
Executive Vice President, Member of the Board
AISIN Seiki Co., Ltd.
Hisataka Nobumoto
Chairman, President & CEO
Akebono Brake Industry Co., Ltd.
Dr.-Ing Carles Grasas
Chief Executive Officer
Applus IDIADA
Prof. Helmut List
Chairman & CEO
AVL List GmbH
Heyi Xu
Chairman
Beijing Automotive Group Co., Ltd.
Prof. Dipl.-Ing. Klaus Kompass
Vice President Vehicle Safety
BMW AG
Christopher P. Thomas
Vice President, Chief Technology Officer
BorgWarner Inc.
Dr. Markus Heyn
Member of the Board of Management
Bosch GmbH
David Hall
VP OEM Technology
BP plc
Masaaki Tsuya
CEO and Representative Board Member
Bridgestone Corporation
Hideto Murakami
Executive Vice President
Calsonic Kansei Corporation
Dr Jun Li
Vice Chief Engineer of China FAW Group & President of FAW R&D Center
China FAW Group Corporation
Jeff Klei
President, North America
Continental AG
Vita Ola Källenius
Member of the Board of Management
Daimler AG
George T. Constand
Chief Technical & Quality Officer
Dana Holding Corporation
Yasushi Yamanaka
Executive Vice President
DENSO Corporation
Christophe Aufrère
Group Technology Strategy Vice President
Faurecia
Prof. Dr.-Ing Stefan Pischinger
President & CEO
FEV Group Holding GmbH
Harald J. Wester
Executive Vice President & Chief Technical Officer
Fiat Chrysler Automobiles
Dr. Kenneth Washington
Vice President, Research and Advanced Engineering
Ford Motor Company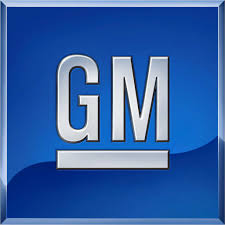 Jon Lauckner
CTO, VP Global Research and Development, President GM Ventures
General Motors Company
Lin Zhiqiang
Chief Engineer & President of Engineering Research Institute
Guangxi Yuchai Machinery Co.,Ltd.
Kunihiko Ohnuma
President and Chief Executive Officer
Hitachi Automotive Systems, Ltd.
Hachigo Takahiro
President, CEO and Representative Director
Honda Motor Co., Ltd.
Dr George Gillespie OBE
Chief Executive Officer
HORIBA MIRA Ltd
Dr. Woong-Chul Yang
Vice Chairman
Hyundai Motor Group
Antony Harper
Head of Research
Jaguar Land Rover
Seiji Honda
COO
JATCO Ltd
Tetsuo Agata
President
JTEKT Corporation
Takashi Ohtake
Director and Senior Adviser
Koito Manufacturing Co., Ltd.
Donald J. Walker
Co-Chief Executive Officer
Magna International Inc.
Andrew Patterson
Business Development Director
Mentor – A Siemens Business
Dr. Yoshimitsu Kobayashi
President and CEO
Mitsubishi Chemical Holdings Corporation
Mitsuhiko Yamashita
Executive Vice President, Member of the Board
Mitsubishi Motors Corporation
Tsutomu Tannowa
President & CEO
Mitsui Chemicals, Inc.
Mr Tsuyoshi Yamaguchi
Executive Vice President
Nissan Motor Co., Ltd.
Masahisa Shibata
Managing Executive Officer
Panasonic Corporation
Dr. Michael Steiner
Member of the Executive Board
Porsche AG
Steve Pazol
GM, Wireless Charging
Qualcomm Technologies, Inc.
Gaspar Gascon Abellan
Executive Vice President Engineering
Renault
Xu Ping
Deputy Executive Director
SAIC MOTOR
Uwe Wagner
Senior Vice President R&D Automotive and Industrial & Member of the Management Board Automotive and Industrial
Schaeffler AG
Steve Bryce
Vice President of Retail Fuels Technology in Shell's Projects & Technology
Shell International Petroleum Co. Ltd.
Masakazu Tokura
President
Sumitomo Chemical Co., LTD

Dr. Tim Leverton
Head – Advanced and Product Engineering
Tata Motors Ltd
Yasuyuki Ueno
Vice President
TE Connectivity
Turo Tiililä
Chairman of the Board
Test World Oy
John Hudson
CEO & President
TMD Friction Holdings GmbH
Akihiro Nikkaku
President and Chief Operating Officer
Toray Industries, Inc.
Mr. Mitsuhisa Kato
Executive Vice President
Toyota Motor Corporation
Dr. Ulrich Eichhorn
Board of Management
Volkswagen AG
Shinji Yazaki
President
Yazaki Corporation
T. Russell Shields
Chair
Ygomi LLC
Dr. Stefan Sommer
Chief Executive Officer
ZF Friedrichshafen AG